SSKS "Fun Paddles" are fun sea kayaking day trips intended for our students who want to practice what they've learned in class, while enjoying some time on the water.  Fun Paddles aren't instructional sessions, although Q&A is encouraged, and some helpful tips may be forthcoming from the leader(s).  Paddling locations, duration, routes, and other factors will be selected with an eye on weather and other conditions by SSKS and may be adjusted, postponed, or cancelled based solely on SSKS risk assessment.  Some Fun Paddles may take place in areas where conditions may be more "advanced" than a lake, for example.  Please assess your comfort level and/or consult with SSKS before registering.  
Fun Paddles are $40 per person for a group outing. *Rates are in US Dollars. 8.7% Sales Tax Will be Added to Cart Total.
If you are interested in a private Fun Paddle, please contact us for pricing.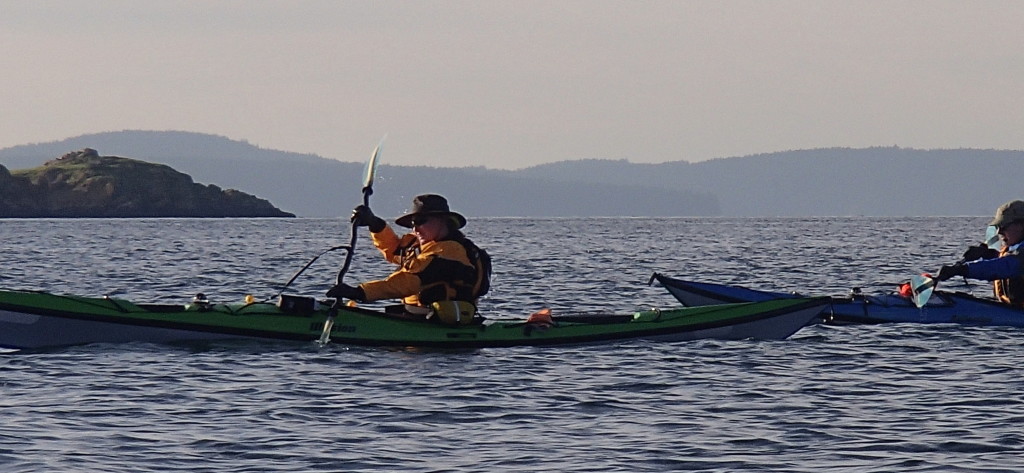 How To Register
Complete the Registration Form on our website (even if you've previously been registered for a class or other activity with SSKS).
Pay the fee via PayPal on the website.
Sign the Release of Liability Form and bring with you to the event.
Read and follow the instructions on the "What to Bring to Class" document, paying particular attention to your snack/food/hydration and clothing needs as dictated by Description of the Fun Paddle.  NOTE: weather conditions can change, so extra layers, a jacket, etc. are essential (pack in heavy duty plastic bags, with double bagging recommended, if you don't own dry bags).
SSKS has a limited number of sea kayaks and other equipment available, with fit being an important factor; therefore: registrations will be accepted on a first come/first served basis.  SSKS will make all determinations on which kayaks can be used by each participant.
"The Details"
SSKS will provide, for the fee quoted for the event, the following equipment: sea kayak, spray skirt (all participants must have completed wet exit & rescue training), paddle, wet suit, paddle float, pump, group first aid kit, "guide(s)"
Participants are encouraged to use their own sea kayaks and equipment.  Regular fees still apply.
Participants are solely responsible for providing their own food, beverage(s), under and over layers of clothing (including hats, gloves – if desired, appropriate footwear, etc.), medications, glasses/sunglasses (USE a glass' strap!), etc.. If in doubt, please contact SSKS for advice or additional information ahead of time.
If a paddle is scheduled where any part of the event could be in darkness (including if delayed for any reason), please include a head lamp in your personal gear.
NO ALCOHOLIC BEVERAGES or OTHER INTOXICATING DRUGS/MATERIALS (INCLUDING MARIJUANA) ARE ALLOWED ON OR BEFORE ANY SSKS CLASS OR ACTIVITY!  Use or suspected use of these items, as determined by SSKS staff, will be grounds for immediate removal from the class or activity.  This is for the safety of all participants.